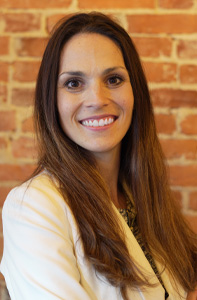 Stephanie A. Gatt joined the firm in August 2021. Stephanie's practice areas include general civil litigation, family law, probate, probate litigation, and business law. 
Stephanie was born in Houston, Texas, but was raised in Michigan. She received her Bachelor of Arts Magna Cum Laude from Michigan State University in December 2013. During undergrad, Stephanie worked for the Michigan House of Representatives and in the evenings, she tutored high school students at Lansing Catholic Central. After graduation, she took a few years off to run and operate a family physician office where she developed her love and fascination with law and business. She helped build a doctor's office from the ground up and worked with insurance companies such as Blue Cross Blue Shield and Medicaid.  
Stephanie acted upon her desire to practice law and enrolled in Michigan State University College of Law. Keeping her connection to the community, she continued tutoring high school students while being a full-time law student. Illustrating a strong work ethic and drive to be a successful attorney, she took her first clerkship in the Spring of her second semester of law school, working on medical malpractice and criminal cases. She took the research and writing experience from her first clerkship and accepted a position as a Judicial law clerk for Judge O'Brien and Judge Connors in Washtenaw County, specifically focusing on family and civil law. Stephanie developed and fine-tuned her research and writing skills, drafting written opinions for both Judge O'Brien and Judge Connors.  
During her final year of law school, Stephanie took a law clerk position for a small private firm specializing in family law and social security appeals. All of Stephanie's experiences have taught her the value of client relationships, how to successfully represent her client's interests, develop successful legal strategies, and think quickly and efficiently. During law school, Stephanie earned the Jurisprudence award for Income Tax. Stephanie graduated law school Magna Cum Laude from Michigan State University College of Law. 
After law school, in the height of COVID-19, Stephanie worked for a midsized firm perfecting her litigation skills, specializing in probate litigation and administration. Stephanie has developed strong skills that have made her successful in and outside the courtroom and she makes her clients the priority in every case. Moving to the Sturgis area, Stephanie looks forward to being a part of a strong community and getting involved to help the community grow.